The eENVplus Services Infrastructure
eENVplus provides tools addressing
multi-level interoperability stack.
through a comprehensive open, scalable infrastructure able to link to existing infrastructures developed through international or national-level initiatives (e.g. the INSPIRE portal)
through a set of software components that allow communication, through interoperable standards, between existing legacy applications and the eENVplus service ecosystem
through development of daisy-chained services to allow creation of high-level functionalities from interconnection of interoperable lower-level services
through a set of innovative on-line pre-built services facilitating the development of innovative applications
through a Common Environment Thesaurus Framework, supporting via Linked Data the integration of existing Thesauri for environmental application, which facilitates data sharing through a common understanding of the meaning of terms and concepts
through a comprehensive toolkit with guidelines and examples for data harmonisation and validation to support the Members States in the application of the INSPIRE implementation rules
eENVplus is based on a mixed
infrastructure based on SOA and Linked Data
.
the eENVplus
cloud infrastructure
will expose harmonized and interoperable added values services including
a portal to describe, manage and access these services
.
Other User Portals (from the project Pilots) will exploit and integrate the eENVplus added value services to to expose specialized interoperable applications.
Each eENVplus infrastructure component will be available to all potential stakeholders, according to the Open Source Software policy.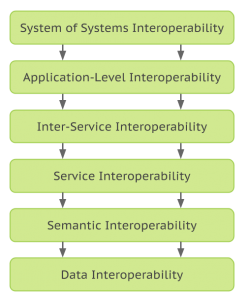 The following services are foreseen:
Harmonisation Toolkit
Validation Toolkit
eENVplus metadata Catalogue
Mobile App Support Service
Thesaurus Exploitation Services

Metadata Compilation
Data Discovery
Semantic Explorative Search

Data Access Services

Web Map Service (WMS)
Web Feature Service (WFS)
Web Coverage Service (WCS)
Catalogue Service for Web (CSW)
Sensor Observation Service (SOS)

Web Processing Service (WPS)
Orchestration Service
Reporting Service
Crowdsourcing Service
Validation Service
Ingestion Service and Work Flow
Advanced (3D/AR) Visualization Support Service
Harmonisation and Validation
A set of transformation services will enable users to run data and metadata remodelling processes. Validation services will enable data and metadata validation processes necessary to claim the compliance against the applicable specifications (INSPIRE).
Thesaurus Framework
It will be easier to express, expose, share and consume semantic metadata to facilitate the widespread adoption of open data for digital content in the environmental area. Advanced services will ease access and re-use of harmonised datasets against linguistic barriers.
Be updated about the eENVplus Services Infrastructure development and availability!Subscribe to our mailing list below...
Subscribe to our mailing list